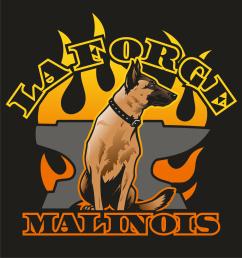 Barriques' Dita

Size:  Approximately 65 lbs.

Hips and Elbows:  OFA Good Hips, OFA Normal Elbows

Spine:  X-rayed normal

AKC Registered

Dita is super-social with both people and other animals.  She is a  big-boned, energetic, athletic (she is an amazing jumper!), and very drivey female from working Belgian lines.  She has very hard, full grips in her bitework. 

Dita is environmentally stable and is completely comfortable on unstable surfaces, slippery floors, and rubble.  She is a natural retriever (she retrieves anything, including copper and PVC pipes) with super hunt drive and high pack drive. 

Dita is an incredible producer, and her pups speak volumes about her genetics.  Click
HERE
for videos of pups from Dita's previous litters.